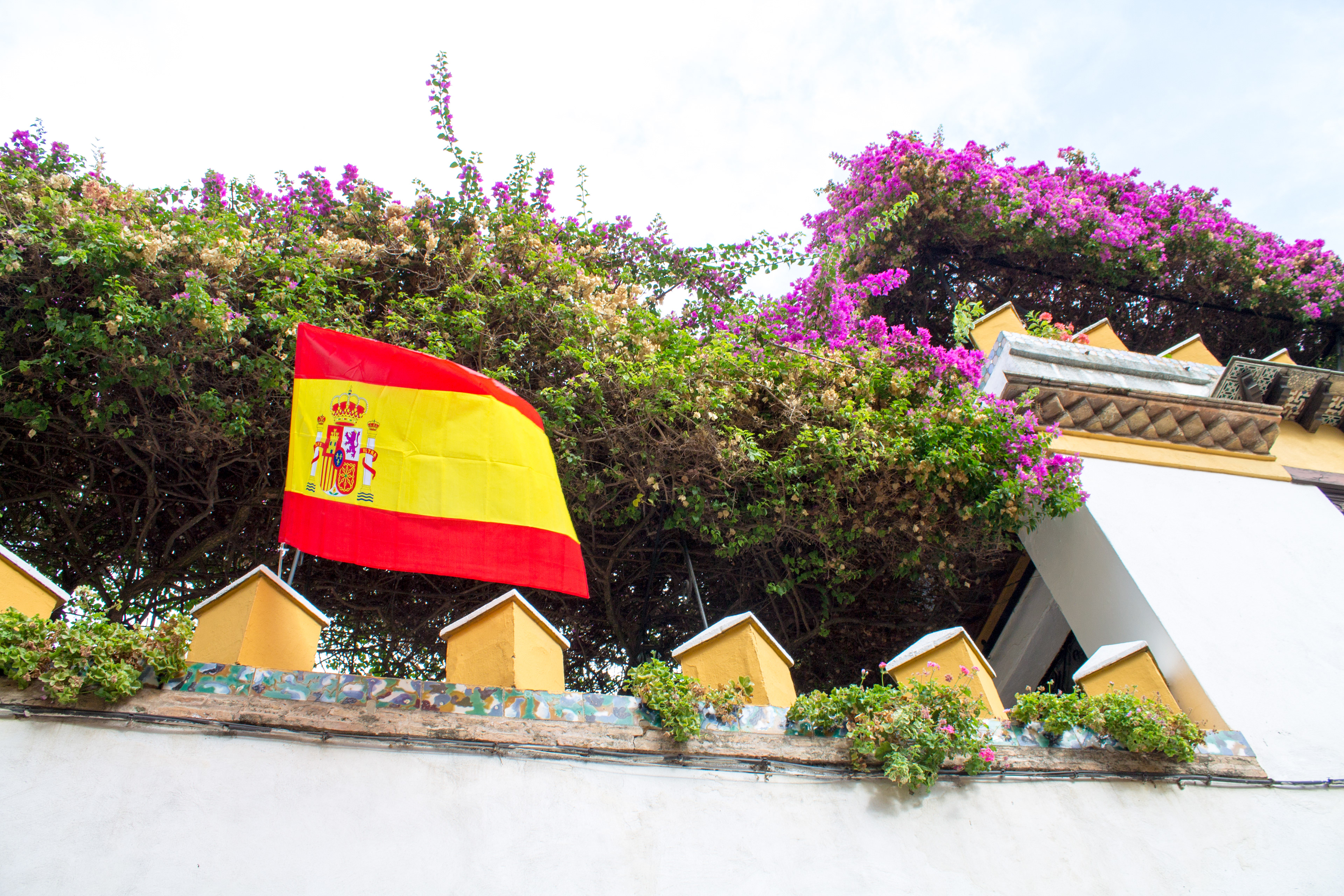 Seville, the capital of Spain's southernmost region, has everything one desires in a quintessential Spanish destination. From royal palaces to tapas and Flamenco, Seville showcases Spain's rich history and traditions amidst a modern city teeming with energy. Spend your days in Seville marveling at the Moorish and Gothic architecture and your nights sipping sangria to the sounds of dancing shoes tapping and castanets clacking alongside a Spanish guitar.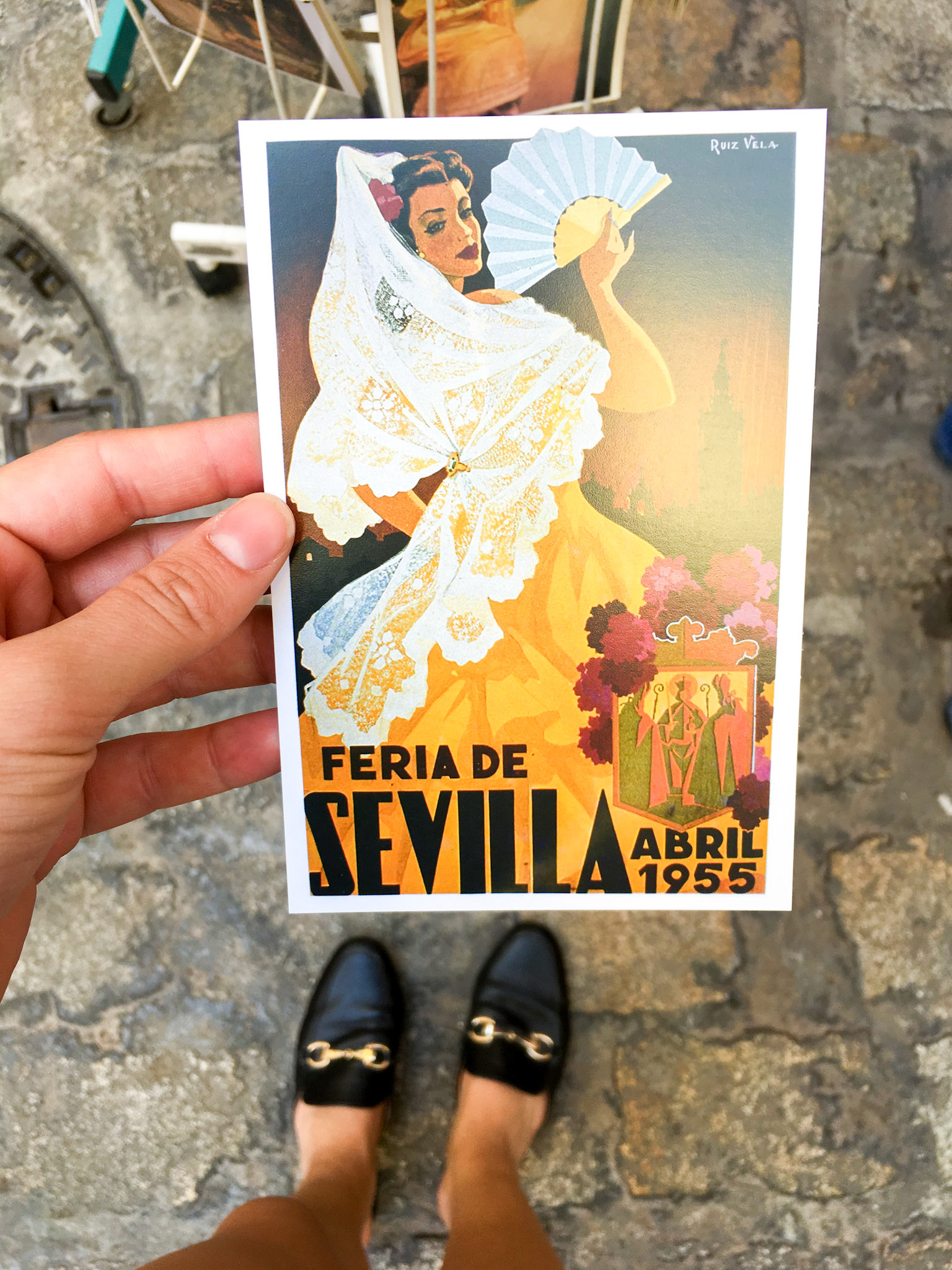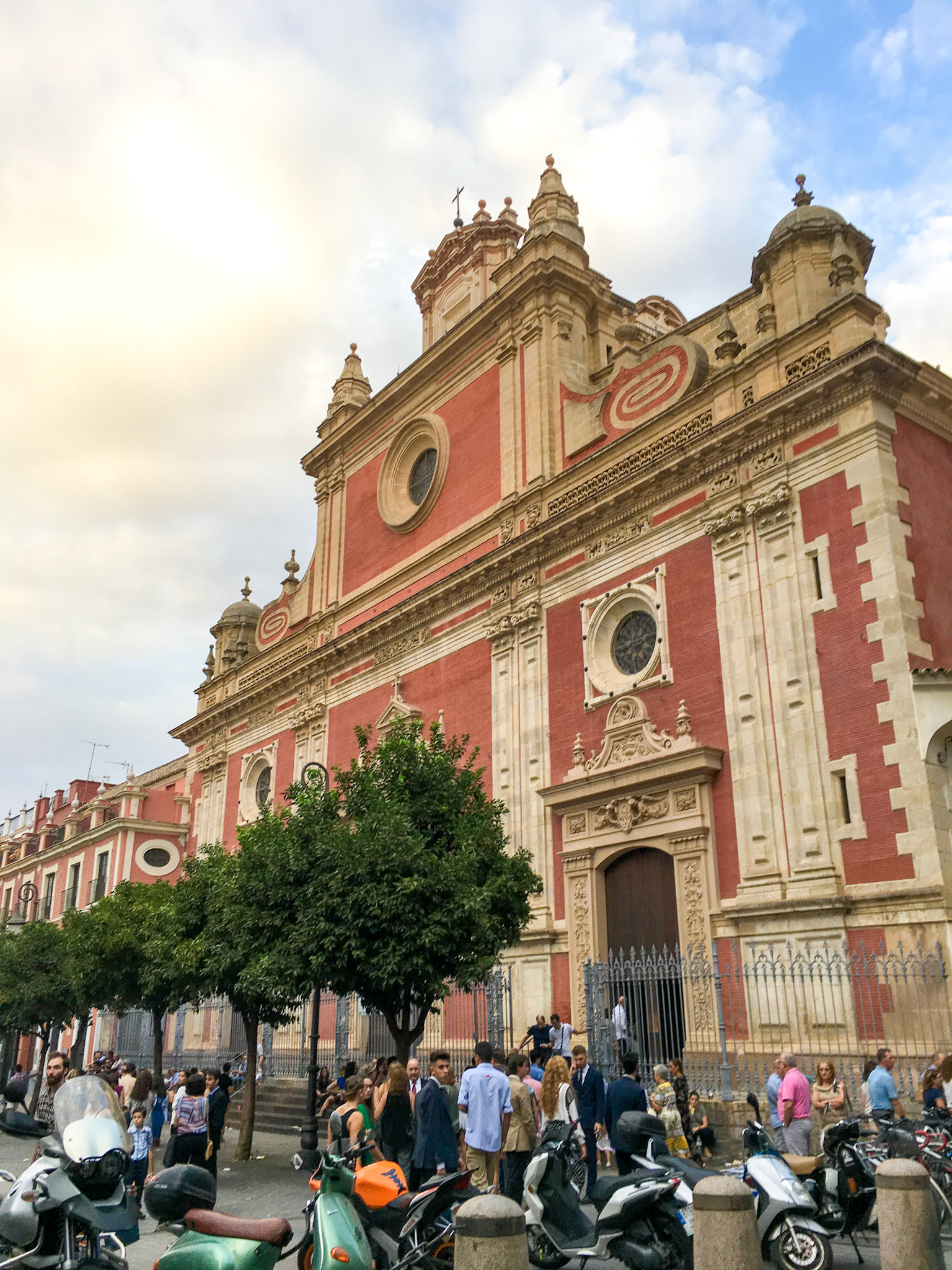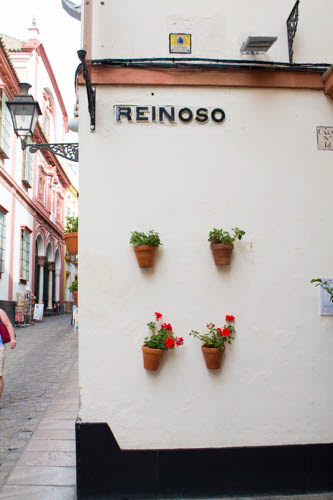 -Stay in the city center. We stayed in an AirBnb in Barrio Santa Cruz, less than a 5 minute walk to the Cathedral and the Real Alcázar, and could not have been more pleased with our location. You'll want your home base close on this trip so you can retreat to your hotel/AirBnb for siesta. More on that below, but trust me, you will want to plan on siesta being a part of the schedule.
-Plan more time at Real Alcázar (old royal palace) than you think you'll need. There is always a line, so get there early or be prepared to wait. The palace and the gardens are pretty massive and we spent an entire morning walking around, taking photographs of the stunning Moorish inspired architecture and geeking out over the fact that it was used as Dorne in Game of Thrones. Do not miss this spot, it was hands down my favorite.
-Visit the Plaza de España, but preferably not during the heat of the day (I obviously made this mistake and felt I was going melt into a puddle which would immediately evaporate in the Sevillan sun). Walk along the façade of this massive building and marvel at the sheer scale of it and the beautiful ceramic detailing. Watch people rowing boats in the canal and maybe purchase a Sevillan fan to keep from passing out/because you've always wanted one/to look non-touristy and generally cool.
-Go inside the Seville Catherdral, the largest Gothic cathedral in the world. The scale and intricacy of the cathedral is awe-inspiring and Christopher Columbus' grave is here. Don't leave without climbing to the top of the Giralda tower for great views of the city.
-Explore Barrio Santa Cruz. We spent some time looking for Barrio Santa Cruz because what google maps was telling us was different than the signs in the area, before realizing we were in it. The old Jewish neighborhood is made up of picturesque narrow streets with charming corner cafes and shops.
-Visit the Museum of Fine Arts. If you have the time, I really recommend the Museo Bellas Artes. There is a nice collection of mostly Spanish artists and the building itself is worth the trip. If you aren't an art buff you can still enjoy the museum by sending memes of the paintings with your own commentary to your friends. A few of our favorite (meme) works were "Boy with Toy Horse"  or the lesser known sister painting to 'Boy with Apple' (referencing Grand Budapest Hotel) and "The Death of the Teacher" which depicts someone dying in their bed with a crowd of 20 distraught people looking on, to which we added "Me, when I have a cold."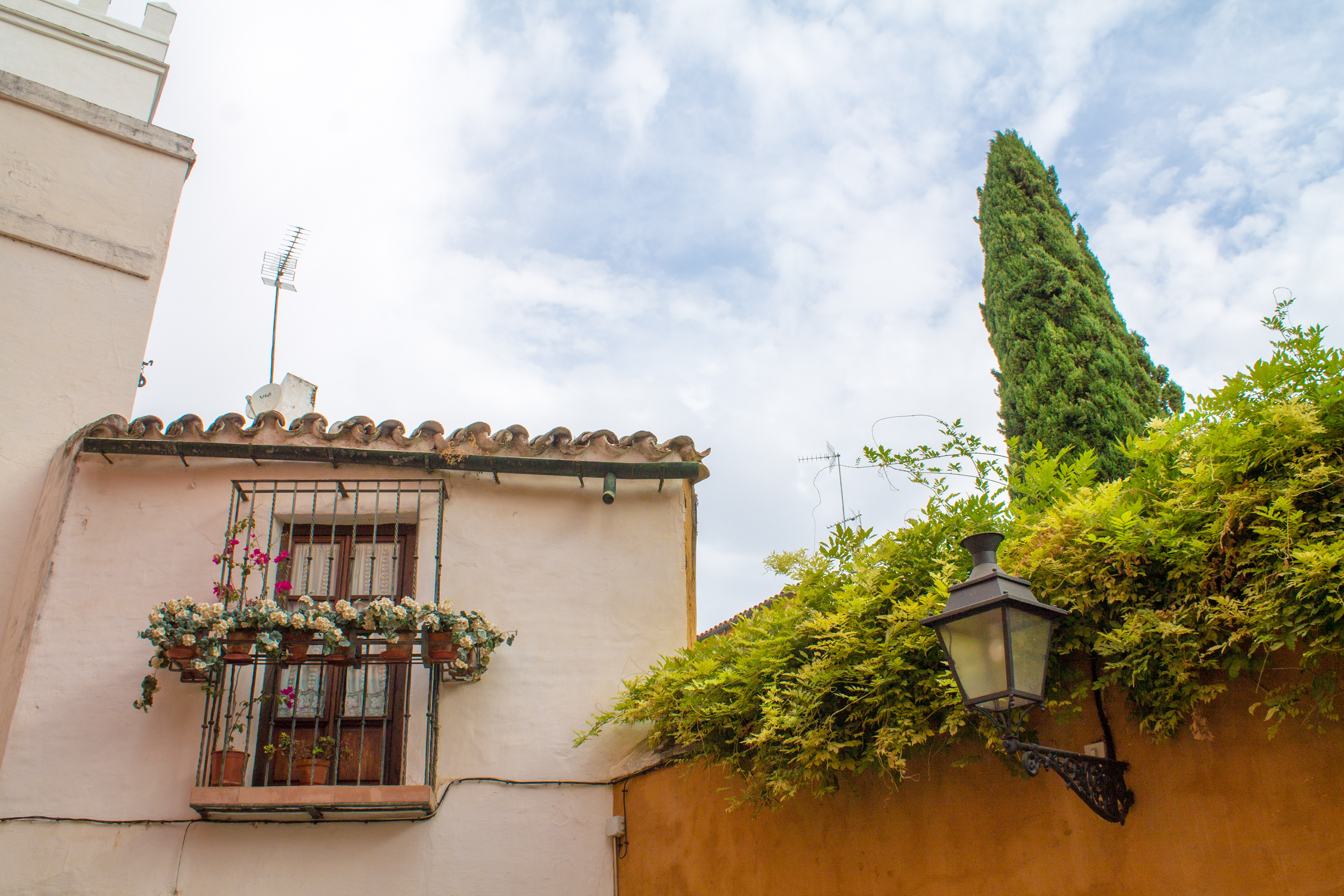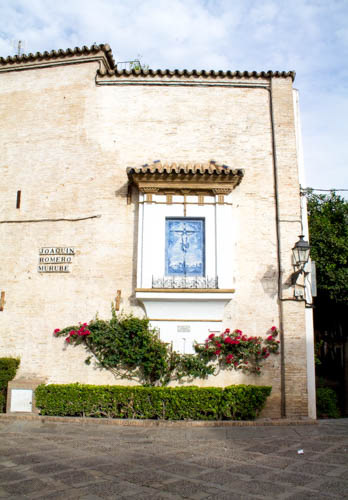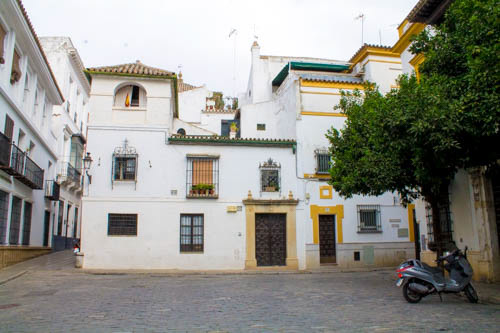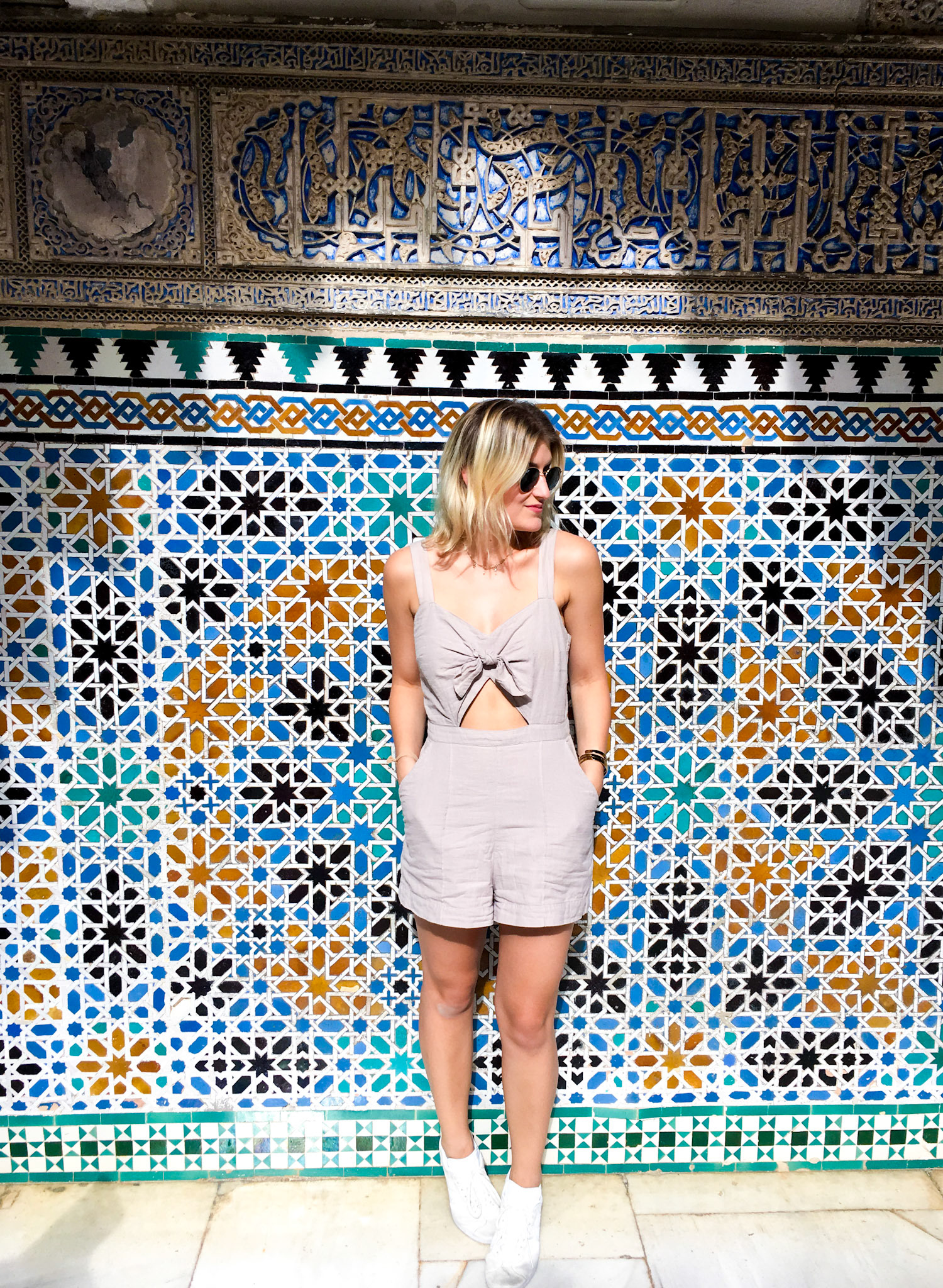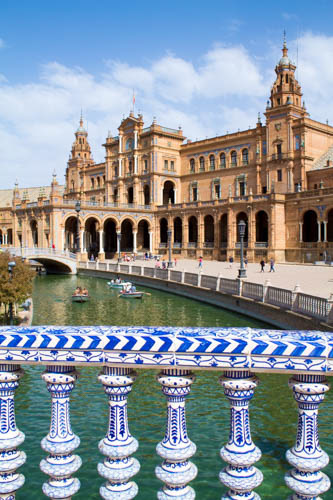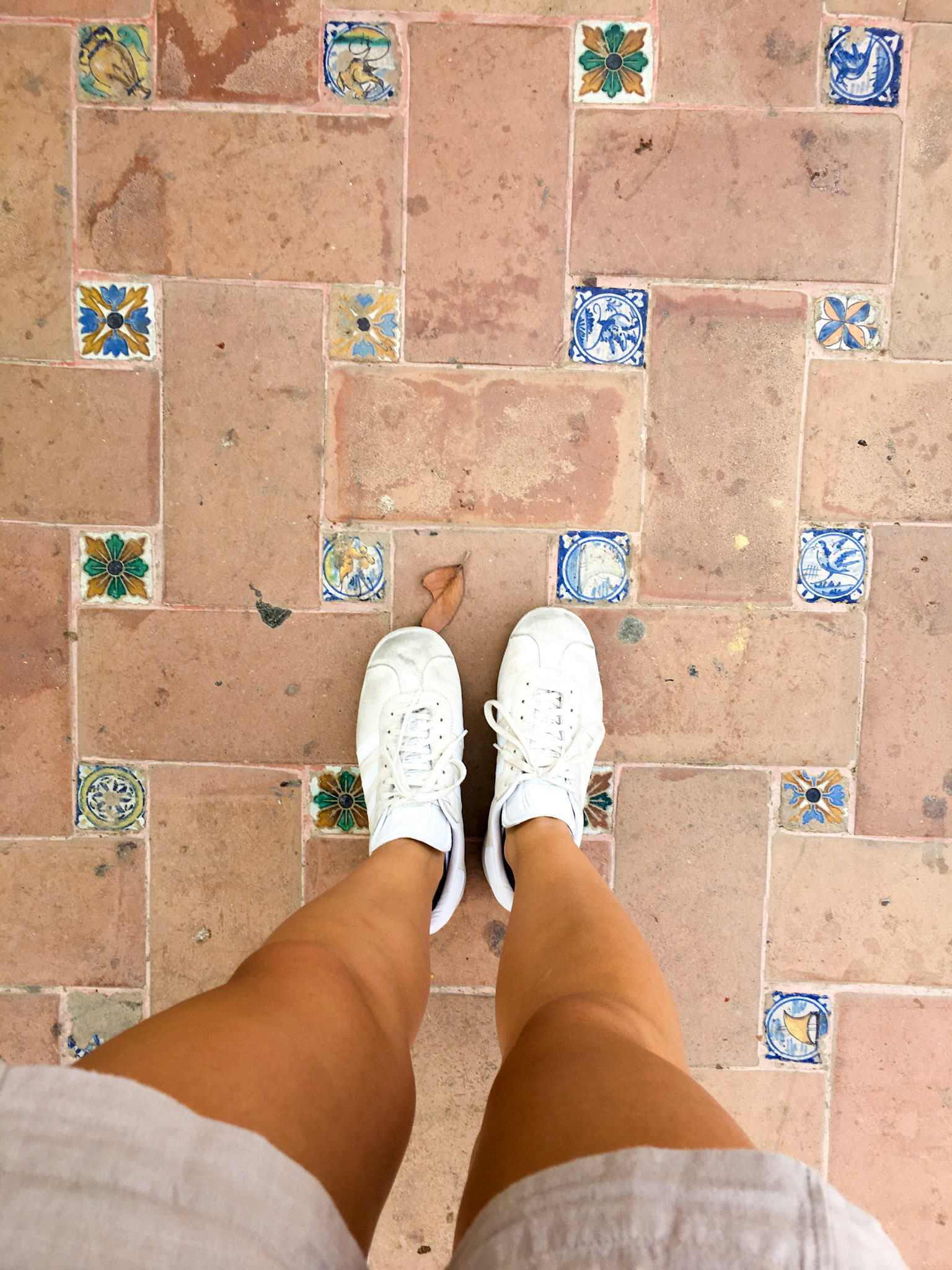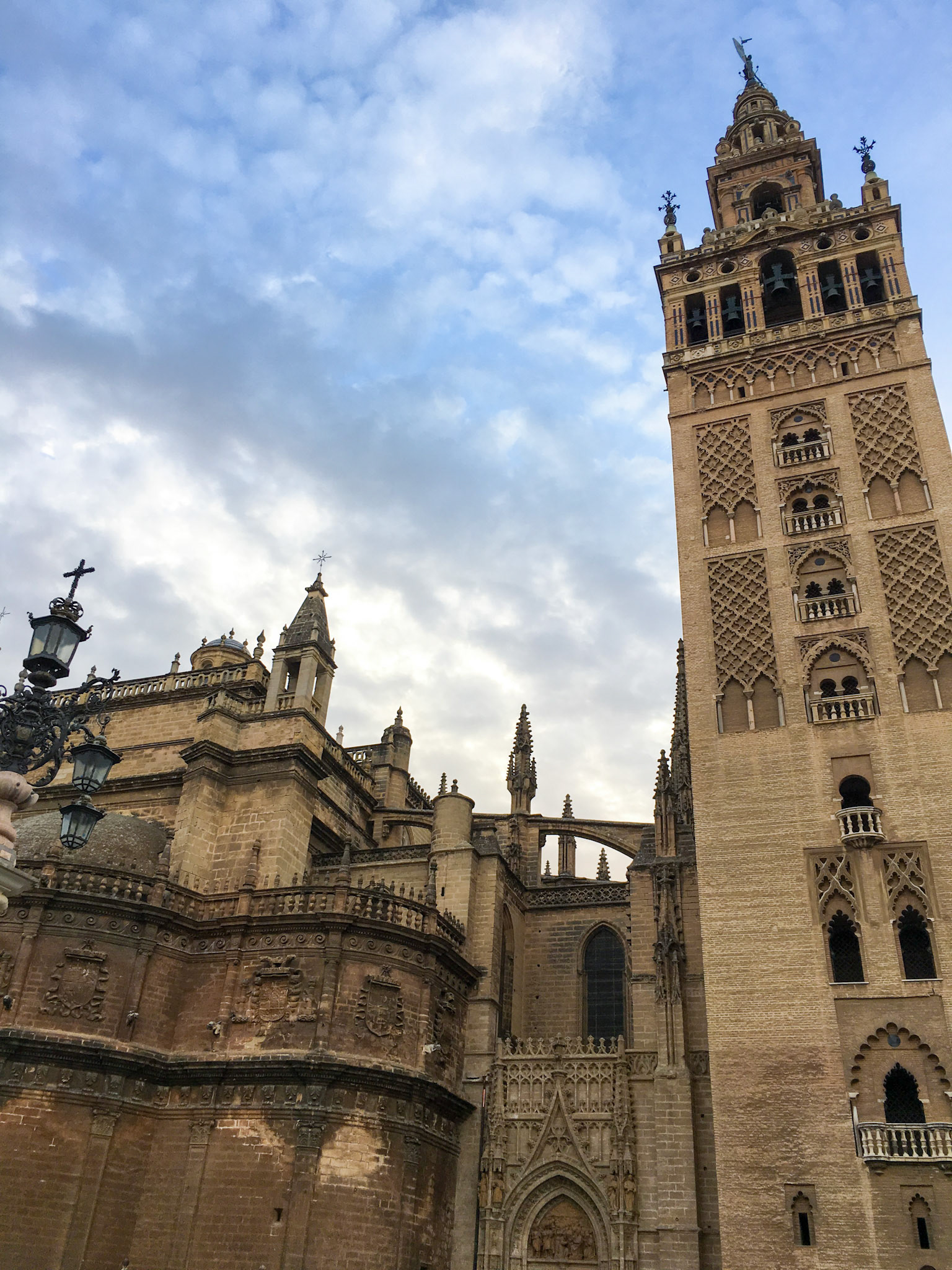 -Take a siesta. There are a couple of good reasons to indulge yourself with the Spanish's midday rest. 1. After doing some of the above mentioned activities you are going to be ready for a break. 2. Seville is HOT. I'm talking 90 degrees at the end of October hot. When I first moved to Spain I didn't quite understand the break in the middle of the day and I thought it rather unnecessary. In my American mind, I'd prefer to work right through the day and relax in the evening. Half the people I know in America don't take more than 10 minutes for a lunch break and I am supposed to relax for a couple of hours in the afternoon? When you experience this heat, it suddenly makes sense. No one in their right mind is out and about at the hottest point of the day. 3. You are on vacation and you need to learn how to relax (if you're anything like I was/am). 4. You are immersing yourself in another culture, duh. 5. The restaurants here don't usually open until 7 or 8 (or later) for dinner so you might as well relax.
-Watch the sunset. Watching the sunset from a cool spot is probably my favorite travel activity (tied with/sometimes beautifully combined with #rooftopbars). Lucky for me, Seville has some amazing places to watch the sky (and feel my heart) turn into cotton candy. My personal faves are:
As the name suggests, this hotel is located a stone's throw away from the Seville Cathedral. The rooftop terrace has cool vibes and better views. We left after sunset, but the place seemed like it turned up at night (vodka bottles in the ready position at select tables).
While you could also visit this interesting looking structure during the day, I recommend going at night (because I have done both and night was better). You will not be the only person going to the top to watch the sunset, so get there early and beat the line and get the benefit of seeing the daytime view/sunset view and nighttime view all within the span of an hour. Atop this futuristic/yet 80's looking structure, you will find a bar and a walkway. Do a lap or 2 and watch the sun go down and treat yourself to a sangria.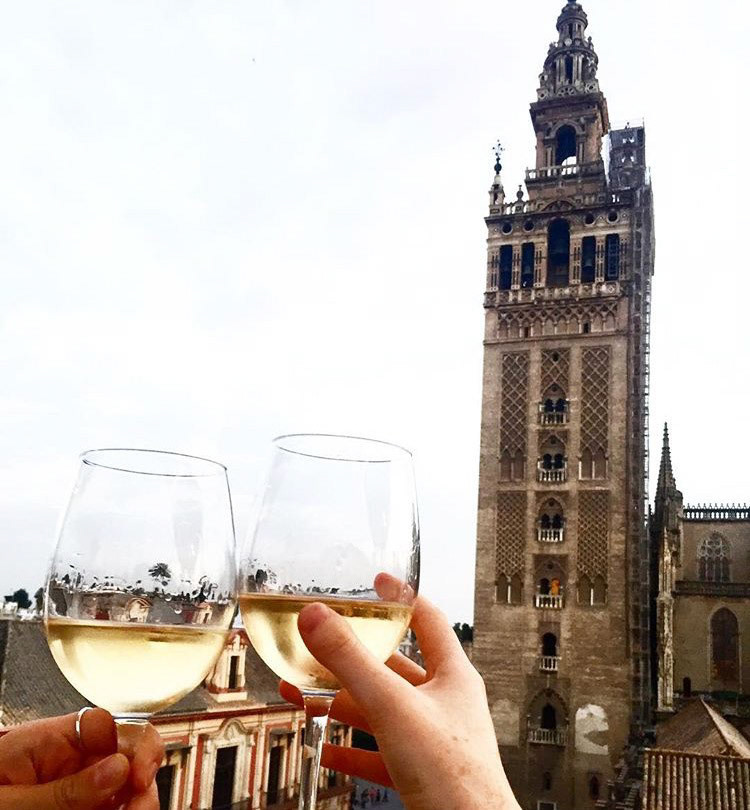 We may have eaten breakfast here every day since it was right by our AirBnb. Chocolate croissants, coffee and Sevillan fresh-squeezed OJ (orange trees are everywhere!), simple and just right.
I had read about this place in my best food of Seville research and it was also on the recommended list left by our AirBnb host. Our host insisted that the pringá there was the best in town, so I ordered it and it was fantastic. According to Wikipedia pringá "consists of roast beef or pork, cured sausages such as chorizo and morcilla, and beef or pork fat slow cooked for many hours until the meat falls apart easily." I honestly did not know what was in that little sandwich until I just googled it (and I am kind of glad).
So this is actually an Italian restaurant but holy shit was it good. Also in close proximity to the cathedral, Oca Giulivas has the best four cheese gnocchi and fettuccini with cream of mushroom and truffle.
So we chose this place based on walking by and it looking cute (and a quick review of the menu), but we were not disappointed. We had the artichokes and goat cheese with mango to start. I ordered the beefcake (because the waiter recommended it and this is often how I decide what to order) and we also ordered the mango, yogurt and oreo dessert which was honestly life changing.
Casa Morales. Casa Morales is a traditional bodega just minutes from the cathedral but with a relatively local crowd given the location. Tapas, beer and wine, no fuss.
Bar Alfalfa another no fuss bodega
Down a couple of quiet, narrow roads lies a flamenco bar, La Carbonería. It has an outside garden area and inside there are rows of long cafeteria style tables. We ordered a pitcher of sangria and found a place to squeeze in where we could see the small stage in the corner opposite the bar. The show consisted of one man doing flamenco, one man on the guitar and one signing. The show was shockingly mesmerizing for how little of a production it was and felt very authentic as a result. After the man was done dancing, two little girls in flamanco dresses came out and stole the show. It was the cutest thing ever (also quite impressive).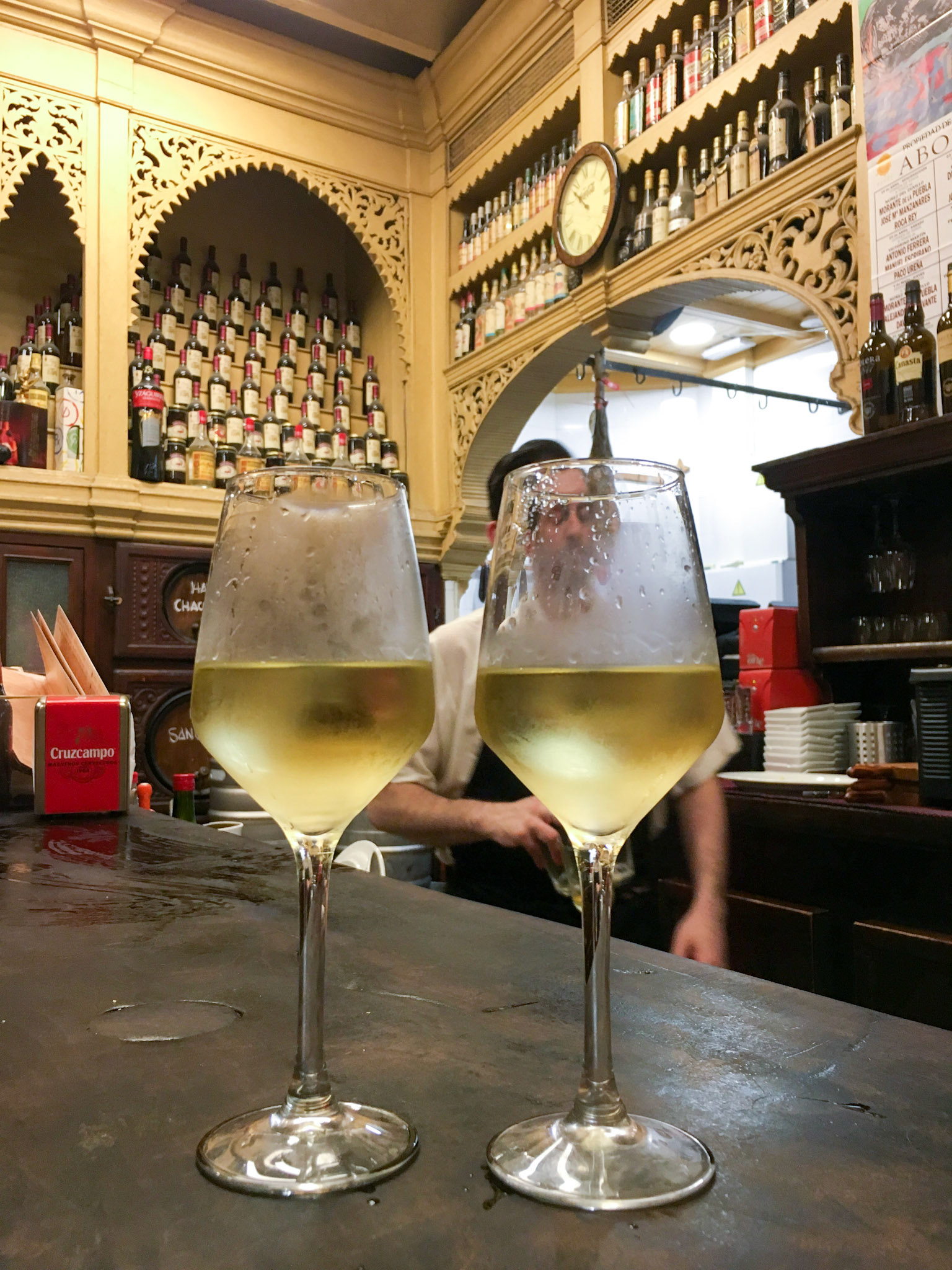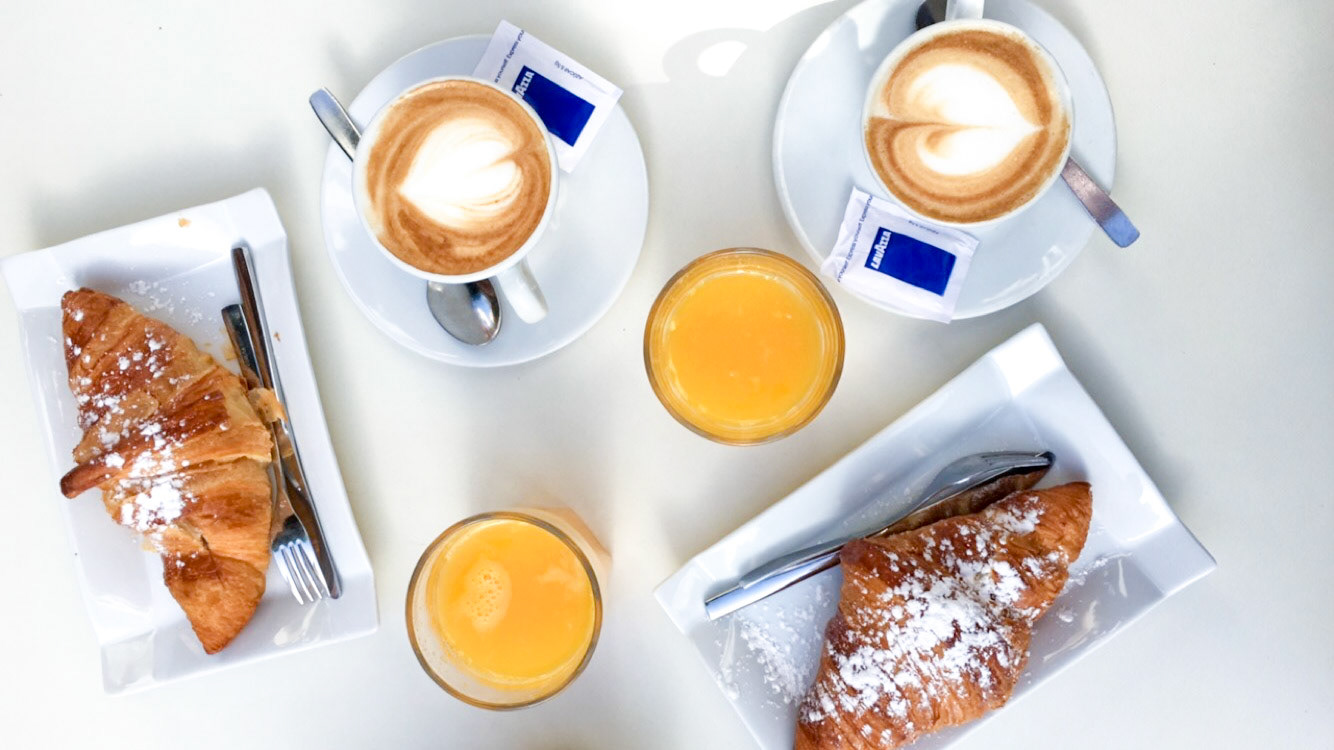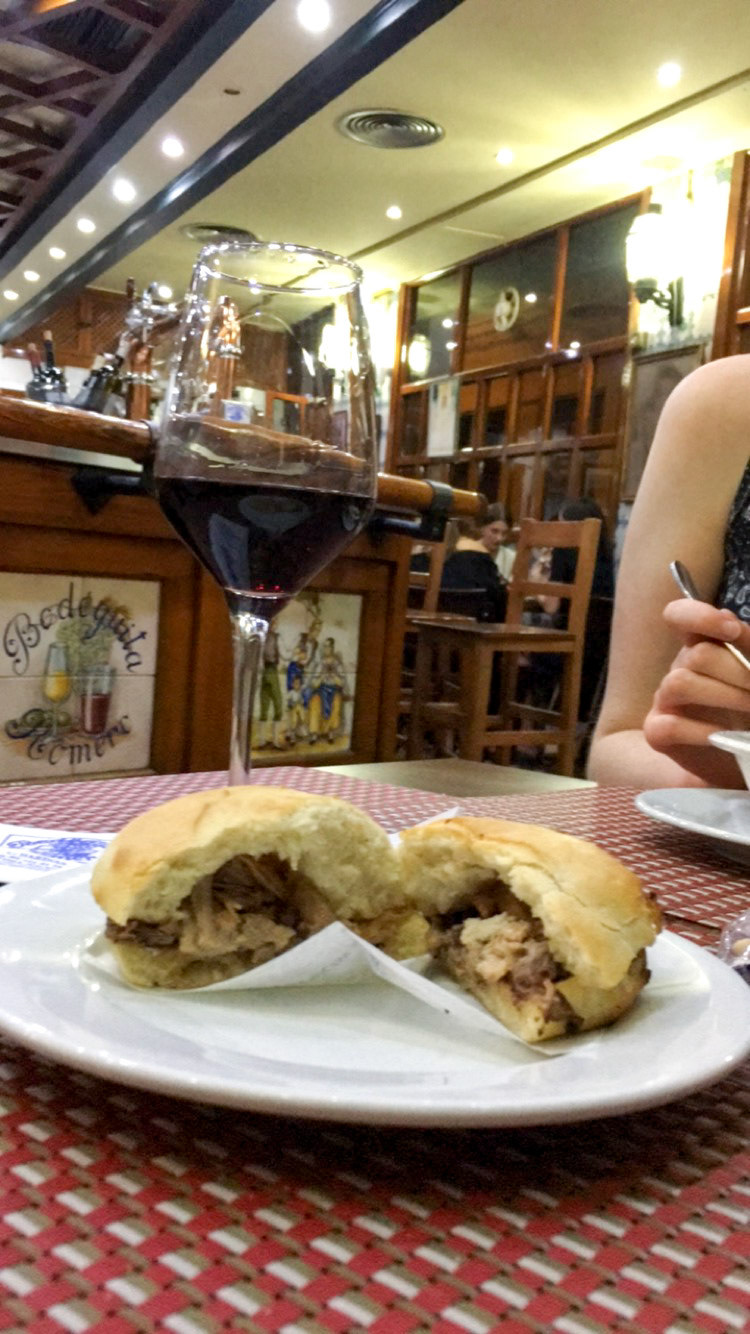 In case you haven't seen enough photos...