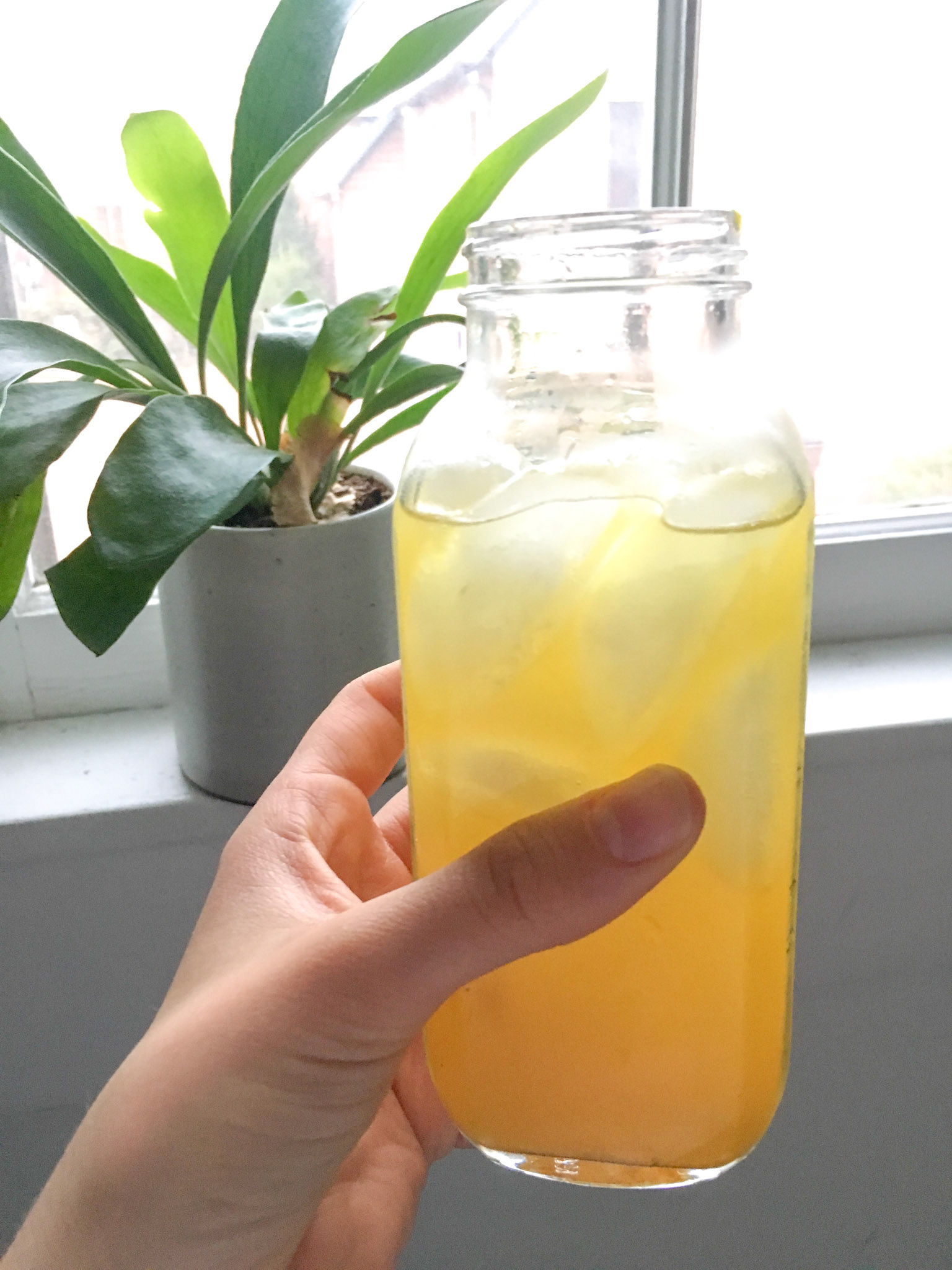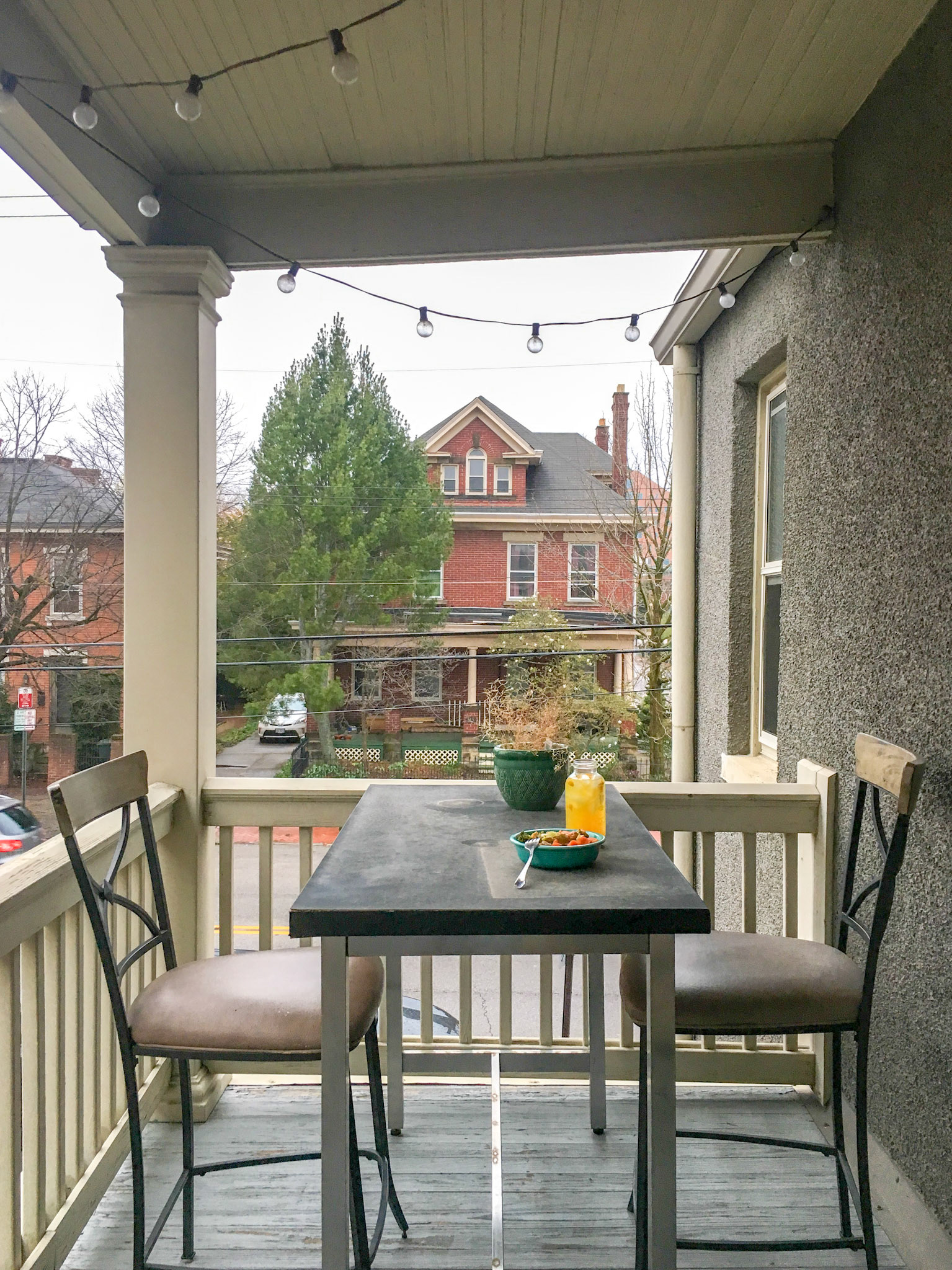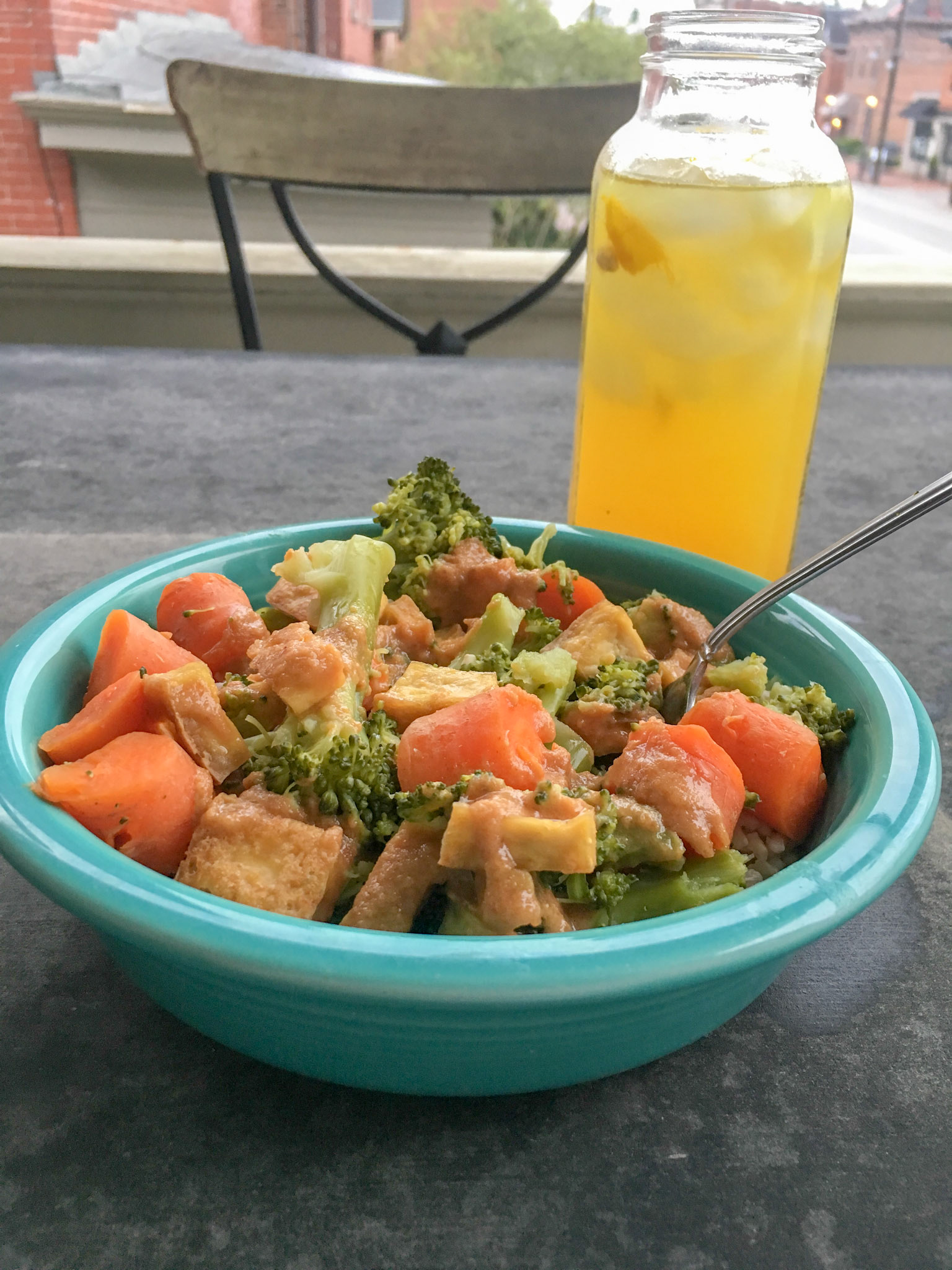 I had a kind of shitty day today and came home feeling really stressed about all of the things I "should" be doing. I decided rather than checking off boxes that keep carrying over on my to do list to just chill and do whatever I wanted to do for a bit. This decision in and of itself was pretty freeing. While sometimes we need to just get shit done, sometimes we also need to take a step back and relax. Stressed/tired me wasn't going to accomplish much on that list in the mindset I was in anyway.  
With my newfound free night, I decided to cook since I finished my Thai leftovers yesterday (which had sustained my almost every meal for the last 2 days). Still relatively new to the cooking world (aka I know how to follow approximately 10 recipes at this point in time), I decided to go for the yummy Copycat Northstar Buddha bowl from my favorite foodie Hummusapien (link to her site belowww). This is one of my go-to's because it's really easy and doesn't require a bunch of obscure ingredients. The peanut butter soy sauce concoction is also a major reason I have this on rotation. 
Copycat Northstar Buddha Bowl
Ingredients
1 lb extra firm tofu, drained and pressed (or chicken)
1-2 heads of broccoli, chopped
3 large carrots, chopped
2 cups cooked brown rice 
¼ cup peanut butter
¼ cup almond milk
2 cups cooked brown rice 
1 tbsp + 1 tsp agave/pure maple syrup/honey
1 tbsp + 1 tsp reduced sodium soy sauce
1. Pre-heat oven to 350 degrees. Cube drained/pressed tofu and place on a sprayed baking sheet in an even layer. Sprinkle with salt and spray again. Bake for 30-35 minutes.
2. Meawhile, steam broccoli and carrots and cook rice according to package directions.
3. Whisk together sauce ingredients (peanut butter through soy sauce).
4. Layer rice, vegetables and tofu and drizzle liberally with sauce
Because I was waiting for my rice to cook and also have had a tab open on my computer for no joke 2 weeks of this Spicy Turmeric Lemonade, I decided to make it too! Relatively easy, and only a little messy squeezing the lemons - recipe and source link below (because duh, I am not creating recipes myself yet)! 
Ingredients
2-inch piece fresh ginger, crushed
1/2 tsp ground turmeric
3 cups water
1/4 cup raw honey 
1/2 cup fresh lemon juice (about 4 lemons)
1 cup ice
1. To make the spicy syrup, boil the ginger and turmeric with one cup of the water, covered, in a small saucepan for ten minutes. (Boil longer if you want it stronger.) Take off the heat, and cool for three to five minutes. Stir in the honey until dissolved. Refrigerate until cold.
2. Combine the ginger-turmeric syrup, fresh lemon juice, and the remaining two cups of water. Divide into four glasses, each with a few cubes of ice.
Note: Allow time for cooling the spicy syrup as you plan for guests. And easy on the ice.